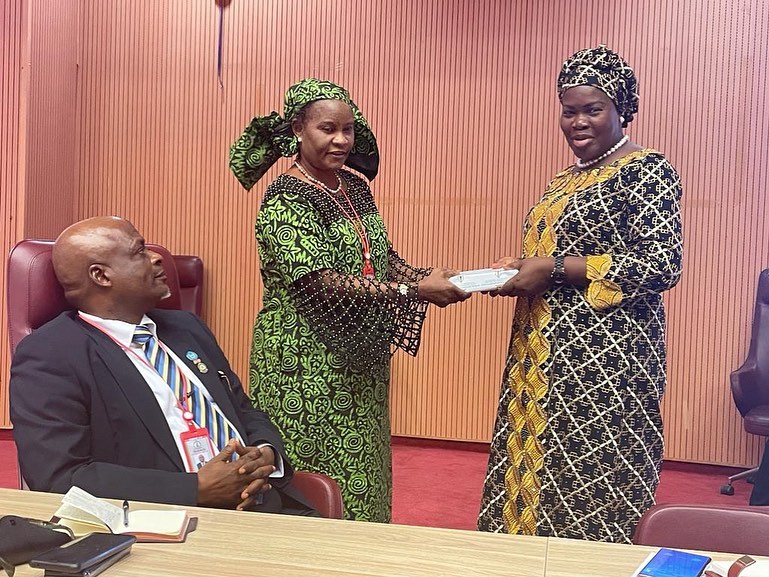 The Director Overseeing Office of the Permanent Secretary, Amb. Janet Olisa (OON) received the courtesy visit of participants of Executive Intelligence Management Course 16 & some Directing staff of the National Institute for Security Studies (NISS) led by Dr. A.A Karim , fsi +, DRE&LS on 2nd Feb. 2023.
The Course Participants comprised of representatives from 26 Agencies in Nigeria and 4 other African countries.
Discussions centered on the Course theme: "Globalisation and Regional Economic integration: Implications for Sustainable Development in Africa".